Cappelli & Associates Brand Design and Website Launch
Mortimer Marketing Group launched the new CappelliAndAssociates.ca, the centre piece of a total brand redesign for one of Ottawa's leading mental health services providers. Cappelli & Associates (formerly known as Summit Centre) specialize in psychological services for children, youth, and young adults. Their services include assessment, treatment and consultation. They focus on the young client and family and our methods are expertly led, evidence-based and effective.
Website Design and Development
Mortimer Marketing group helped Cappelli and associates to develop a cohesive brand framework which included a new logo for web and print properties, a clear colour scheme, brand guidelines for staff and a responsive website built on a WordPress platform using a customized template.
Previous Homepage for Summit Centre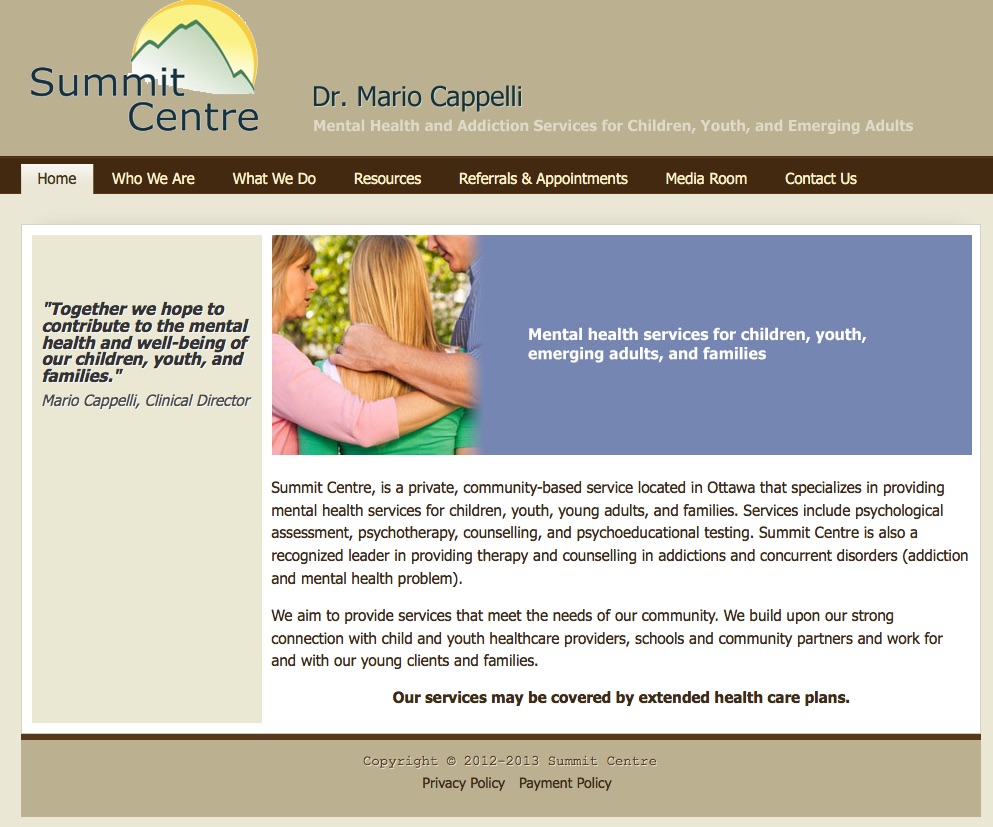 New Homepage for Cappelli & Associates