Mortimer Marketing Group developed a new website for Bradley Kelly Construction Electric, an Ottawa-based leader in underground utilities, electrical installations, high and medium-voltage installations, maintenance and commissioning as well as sewer and water utilities, for commercial and residential clients.

Bradley Kelly's new website features full-width photos on its homepage and original photography throughout. The website is responsive and allows Bradley Kelly to showcase their high quality of work, commitment to safety and the wide range of services offered.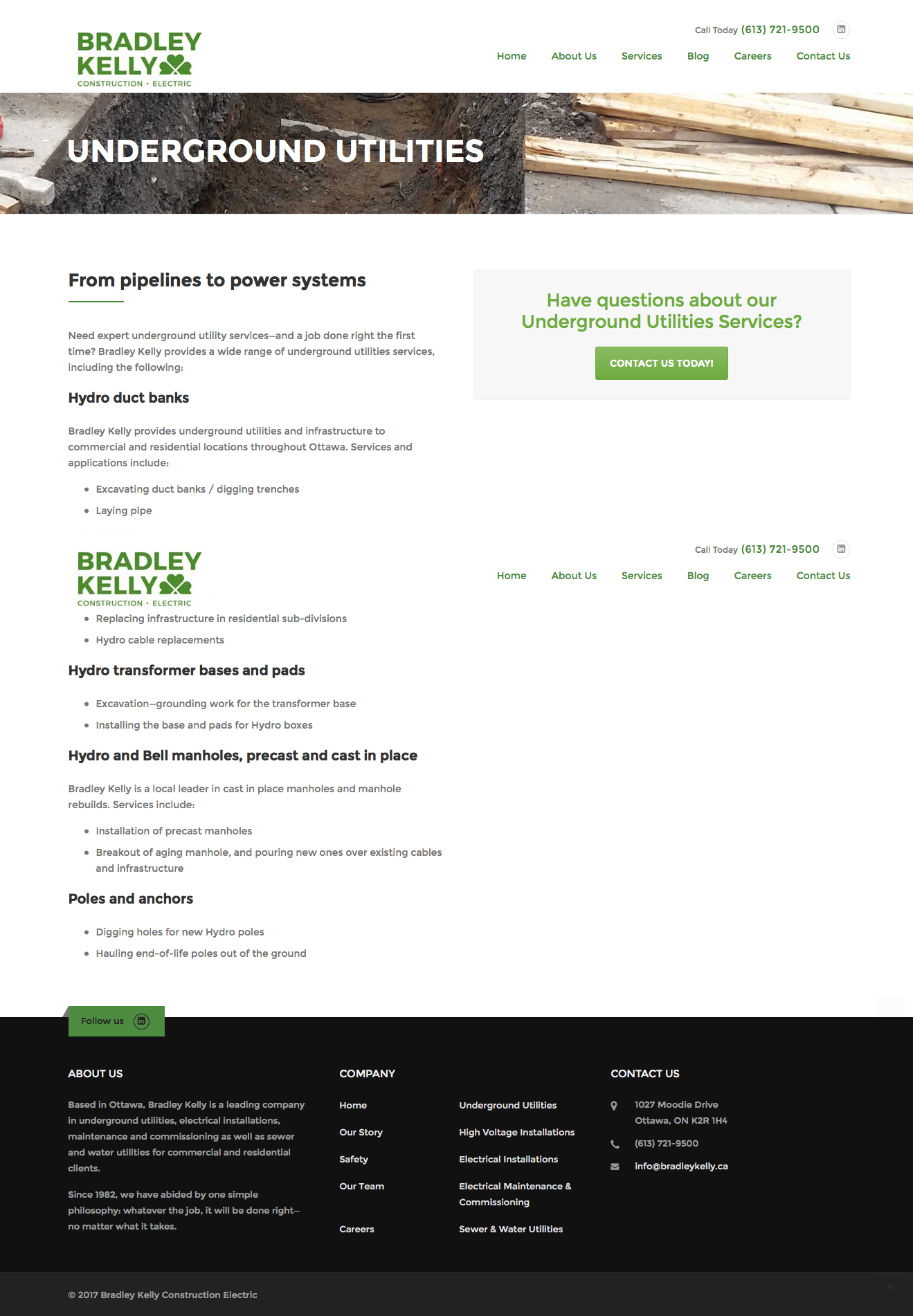 Mortimer Marketing Group also helped Bradley Kelly refresh its logo. In addition to being featured on the website and company stationary, the modern looking logo will now appear on the company's fleet of trucks.