Air Canada Social Selling Strategy and Implementation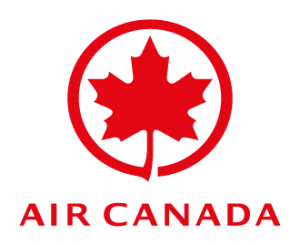 In early 2015, Mortimer Marketing Group was hired by Air Canada's Global Sales department to help develop a social selling strategy for the airline's B2B Global Sales B2B team.
Two objectives were listed prior to the launch of the social selling pilot program:
 Increase awareness and presence of Air Canada and Air Canada Global Sales team

 Increase revenue through implementing a strategic approach to social selling
After engaging in internal and external stakeholder consultations, Mortimer Marketing Group developed a strategy and implementation plan that introduced social selling concepts, initially delivered at the airline's Global Sales Conference.
Social Selling Implementation
A social selling project with an executive sponsor was created and a LinkedIn Sales Navigator pilot project was launched with 50 members of the Global Sales team. Sales Navigator and an Employee Advocacy platform was purchased and implemented to help the sales team in their day-to-day social activities.
Social selling training was then incorporated into a professional selling program for client-facing team members. All of this was incorporated into the KPIs for performance management during sales blitzes. The pilot project with the Global Sales team was expanded to eventually include 300 members from the following regions:
Canada

United States

Europe

Latin America

Asia

Middle East
Additionally, throughout 2015 and early 2016, monthly training sessions and guideline documents were carried out and developed by Mortimer Marketing Group.
Results
In a few months, Global Sales team members had all developed a strong professional and personal brand online. This lead to an exponential increase in awareness and presence for Air Canada and each team member through consistent use of the social selling strategy.
Collectively, the sales team had over 110,000 unique connections on LinkedIn as of April 2016. Sales Navigator users (137) comprised 88,000 of those unique connections. Connections were growing at a rate 3-5% per month. In the span of one year (April 2015 – April 2016) there was a 141% increase in LinkedIn Connections.
On Twitter, the sales team had 173 Twitter Accounts, 65% of which were created in 2015 or later. A high amount of activity and growth in Followers, Following and Posts was seen. In a four month period (Dec to Mar 2016), the sales team shared 26,000 posts on Twitter, gaining 6,700 combined followers, a growth rate of 40%.
Business Development revenue where the lead source came from social media grew significantly. In a three month period (Dec to Mar 2016), six contracts were won where the lead source was from social media or influenced by LinkedIn.
Podcast
Listen to IABC Ottawa's The Voice podcast as Kerry Mortimer, President of Mortimer Marketing Group, discusses working with Air Canada to make social selling part of the daily practice for their global sales teams around the world. Items of discussion included social selling strategy, change management, performance measurement strategies, and early results.